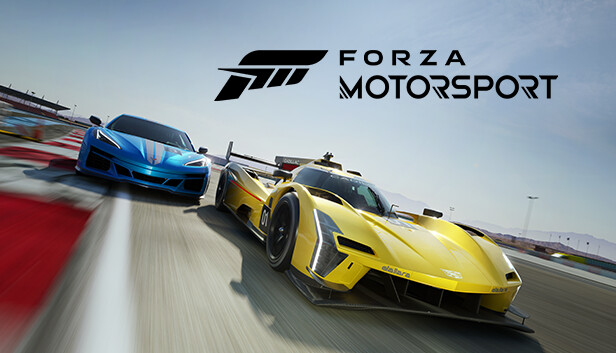 Forza Motorsport, the beloved racing simulator franchise, is back with a bang! Developed by Turn 10 Studios and published by Xbox Game Studios, the latest installment promises to deliver an unparalleled experience for automotive enthusiasts and gamers alike. In this review, we'll delve into the main features and reasons why you should rev up your engines and dive headfirst into the world of Forza Motorsport. If you love racing games and speed you can also try new version of Eggy Car 2
Graphics and Realism
From the moment you start playing, it's clear that Forza Motorsport has raised the bar for realism and graphics in the racing game genre. The attention to detail in this game is astonishing. Every car model, from vintage classics to modern supercars, is meticulously crafted, with each curve and contour captured flawlessly. The tracks themselves are equally stunning, whether you're racing through sun-soaked city streets or tackling rain-soaked circuits. Forza Motorsport's cutting-edge graphics engine ensures a visual spectacle that's second to none.
Gameplay
The gameplay in Forza Motorsport is nothing short of extraordinary. The handling and physics of the cars are as close to reality as you can get in a video game. Every turn, drift, and brake response is accurate and precise, allowing for a deeply immersive driving experience. Whether you're a seasoned racing veteran or a newcomer to the genre, Forza Motorsport offers a range of driving assists and difficulty settings to cater to all skill levels.
Car Roster and Customization
The game boasts an extensive roster of over 500 meticulously detailed cars from various eras and manufacturers. From the classics that ooze nostalgia to cutting-edge hypercars, there's a vehicle for every automotive taste. But the true magic happens when you step into the garage. The level of car customization is unparalleled. You can fine-tune every aspect of your vehicle, from engine performance to the tiniest aesthetic details. Forza Motorsport's extensive tuning options make each car a reflection of your personal style and preferences.
Tracks and Environments
Forza Motorsport doesn't disappoint when it comes to the selection of tracks and environments. The game offers a wide variety of tracks, including real-world circuits and fictional street courses, each meticulously designed to provide a unique and challenging experience. The weather system adds an extra layer of complexity, affecting track conditions and gameplay, making it a true test of your driving skills.

Career Mode and Multiplayer
The career mode in Forza Motorsport is engaging and comprehensive. Progressing through various events, completing challenges, and earning accolades is a satisfying journey. The multiplayer component is equally impressive, offering competitive racing with friends and players from around the world. The inclusion of a livery editor and shared designs further enhances the community aspect, allowing players to showcase their creative side.
Sound Design
The roaring engines, squealing tires, and ambient sounds are a treat for your ears. Forza Motorsport's sound design provides an auditory immersion that adds to the overall realism of the game.
Conclusion
Forza Motorsport is a triumph of racing simulation, a game that showcases unparalleled graphics, breathtaking realism, and a level of car customization that is second to none. Whether you're a dedicated petrolhead or just someone looking for a thrilling and immersive racing experience, this game is the ultimate choice. It's a masterclass in precision, speed, and automotive passion.
So, if you've been yearning for a game that allows you to live out your racing fantasies with the utmost authenticity, Forza Motorsport is the high-octane experience you've been waiting for. Strap in, grip the wheel, and prepare for a racing journey that's nothing short of exhilarating. This is a game that redefines the racing genre and is a must-play for any gaming enthusiast.